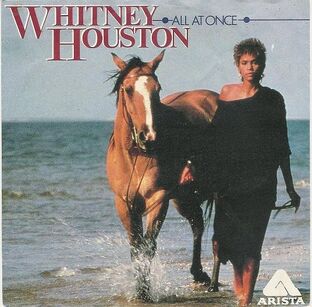 All At Once is a song by Whitney Houston that was featured on her self-titled debut album. The song was written by Michael Masser & Jeffrey Osborne. It is a ballad about an unforgettable finished love.
The song was released as a single in Japan and several other European countries in 1985 & 1986. It received significant radio airplay in the United States even though it wasn't officially released there.
It became Whitney's first hit in the Netherlands in April of 1985 and in 1987, Whitney sang the song at the American Music Awards.
Song Chart Performance
Edit
Chart (1986)
Peak
position
Dutch Top 40
6

Italian Singles Chart

4